The Best SA Internet Banking Poker Deposits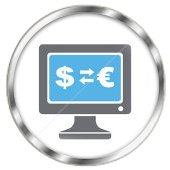 Internet banking is, at its core, a way to seamlessly send money to your online poker site directly from your bank account.
To your bank, this looks like an electronic check or wire transfer. There are different payment processors that can allow you to complete this type of financial transaction with the help of a live assistant - software that safely links to your bank account.
Just log into your bank with the processing company guiding you through the process, and you can move your money directly to the South African poker site of your choice. It's easy and cheap to do, and a lot of poker sites in 2023 accept Internet banking deposits.
Advantages of Internet Banking for South African Players
Internet banking offers a nice way to conveniently deposit funds online. You don't need a digital account, you don't need a credit card, and you don't have to wait around for SA currency funds to clear in an eWallet. If you have a bank that offers online banking access (just about all of them today), you have everything you need to get started.
The real cash deposits that you make using Internet banking technologies are cleared instantly - since they know you have the money - and you never have to reveal your banking login details. Even a rogue site shouldn't be able to take advantage of you with the little info they have via Internet banking transactions.
Internet Banking for South African Players - What Are the Downsides?
If you know about the banking issues that online poker players in South Africa face in 2023, then you might be asking how likely it is for an Internet banking transaction for betting to get flagged.
It's a good question. The payment processors that South Africa poker rooms rely on may very well be able to hide where the money is going, but at the same time there are no guarantees.
How Safe is Internet Banking in 2023?
There's very little risk with Internet banking for gambling transactions. Essentially the company that processes the transactions works directly with your bank to clear only authorised funds. The companies that handle these transactions are professional, old-school types and they take all of the necessary precautions to keep your personal financial information safely away from less scrupulous parties. The only genuine risk would be that your bank would report you to the authorities for online gambling, but you'll have to consider that on a case-by-case basis.
We Find the Best Internet Banking Poker Sites on the Net
With our top team of South African expert reviewers at our side, we've successfully gone through all of the best online poker sites on the net. We test and compare rooms that offer Internet banking for South Africans and then evaluate their range of games, software, player traffic, customer support and bonuses before compiling our ratings.
As soon as you have downloaded a good site for South Africa players with trusted Internet bank methods, you'll be well on your way to playing - and winning - more cash online. Don't waste any more time - click on one of our trusted links and get moving.