About PokerSites.co.za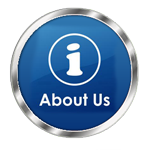 PokerSites.co.za is an independent poker information site devoted to finding the best online poker sites for players in South Africa. We have brought together a team of experienced poker players from all around the world to cast their eyes over South Africa's online poker rooms and determine which the best options for players of all abilities are.
There are of course some considerations specific to South African poker players, such as the ability to play against a number of players in the same time-zone. Online poker sites with a large European player base are those most likely to ensure South African players can always find a game, so this is one of the things that PokerSites.co.za has to keep in mind.
How We Rate Online Poker Sites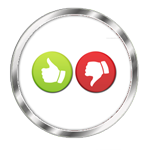 Not all poker players are alike, and players of different experience levels, different abilities and different bankrolls will be looking for different things from a poker site. It is for this reason that we assess poker sites using a great number of criteria, including:
Welcome bonuses: When starting out playing online poker, and even when moving from one site to the next, a poker player will always be after opportunities to increase their bankroll. As a result, PokerSites.co.za pays great attention to each poker site's welcome bonus and how it can benefit the online poker community in South Africa.
Low minimum deposits: Not every poker player has a huge budget to begin with, so the minimum deposit amounts offered by some South Africa-facing online poker sites have to be a significant consideration. As long as low-stakes games and freerolls are plentiful, it is easy to set your own limits when deciding how much to deposit.
Number of players: There are multiple benefits to finding a poker site with a large player pool, not least the bigger prizepools which come with tournaments with high turnouts. But we should also not underestimate the value of large player pools making it easier for players to find a game running at all hours of the day.
Range of games: While No Limit Texas Hold'em remains by far the most common poker variant, many other forms of the game are growing in popularity. It can benefit players to specialise in one form of the game, so variety is something which all budding poker players should be looking out for.
Compatibility with multiple devices: People use mobile devices more and more in 2014, and the ability to use a smartphone or tablet for online poker games is invaluable for those of us who are often on the move.
Withdrawal options: Finding a great poker game is useless if you cannot cash in your winnings, so withdrawals are an essential consideration in our assessment of the best poker sites for South African players. Many of these will even allow you to withdraw in South African Rand.
Why We Help Players Find The Best Sites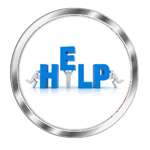 At PokerSites.co.za we are all students of poker and hugely enthusiastic about the game. We know how important it is to find a great site, and how frustrating it can be to stick it out at a less impressive poker room, so we want our members to enjoy all the benefits we have experienced over our poker careers.
In addition, it is crucial to maintain a healthy poker landscape for the game to continue to thrive, and this cannot be achieved without online poker players finding the best sites out there and enjoying the game. Popular sites will continue to attract new and less experienced players, making it easier for South African players to win money playing online poker.