The Best Online Poker Deposit Methods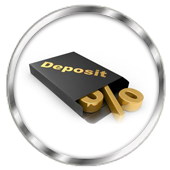 With the legal challenges that South African players face when playing online poker in 2023, it comes as no surprise that the most common questions asked almost always have something to do with banking.
Therefore, to help clear things up we've written a complete guide that covers all of the most popular South African-friendly cash deposit options. Follow the gambling links below to find the best ways to use each deposit option on your favourite online poker room.
Credit Cards
Using your credit card to deposit with your online poker site is an obvious choice. It's easy, fast, and probably the best in the business in terms of fraud protection services. The only problem is that some South African players may run into resistance from their banks due to the government's current anti-gaming stance.
Debit Cards
Debit cards offer a straightforward way to move money directly from your bank account to your favourite Internet poker site without waiting around for it to show up. Add in the fact that there are no processing fees and you'll see why so many people prefer this option. You just need to be aware that some betting websites are totally blocked by South African banks.
MasterCard
MasterCard has been keeping its customers safe and satisfied since the 1960s and, even if their logo has changed, their commitment to service hasn't. Read on and learn all about the advantages and disadvantages that MasterCard online poker banking comes with for South African players.
Visa
As the biggest name in the business, you can be sure that Visa has made its mark in the world of online poker banking. In South Africa, though, there's always the issue of whether or not you can get your money through using traditional options like credit cards. Want to know more? Keep reading and find out which sites accept Visa deposits from South Africa.
PayPal
PayPal is essentially the biggest eWallet service on the net today but after a rocky past with restrictions against gambling transactions, today only a few online poker sites let you deposit and withdraw your funds using PayPal. If you end up at one of those top sites, though, you'd be hard pressed to find a more trustworthy digital payment option.
Skrill
Moneybookers - now known as Skrill - is among the more popular deposit methods and it follows a basic eWallet formula. Their transactions are widely supported among South African poker sites, and with a very reasonable 1.9% fee on credit card transactions this service is very affordable to make a payment through. The only downside is that, like all eWallet services, you have to set up an account and take the time to fund it.
Internet Banking
For players that don't want to use credit/debit cards, Internet Banking is one sure way of moving funds to and from your own bank account. To use this service, you must be registered for online banking with your current bank. For South African players, methods like this can troublesome if your bank is trying to stop gambling deposits. Always enquire before trying to make a SA currency payment.
Entropay
Entropay is a service provided in partnership with Visa. The idea is simple. For online spending, you don't need a physical credit card - just the information printed on it. So, when you get your Entropay account set up, that's all you'll receive: the numbers! Your card is totally virtual and provides a buffer between your traditional accounts.
Neteller
Neteller was among the first payment processors to really embrace the online poker market and today they cater almost exclusively to online gamblers. With years of experience, and a focused gambling presence, there's no question that they're leading the industry. If you decide to go the eWallet route, you'll have to at least consider this option.
Handling Your Banking in South Africa
South Africa's legal stance complicates things for some players in some situations. For example, poker-related transactions with your South African credit card may be blocked, and traditional options like wire transfers may be flagged by your bank. If you're having difficulties of this kind, never hesitate to take advantage of the eWallet options above, like Neteller, which provide a layer between your bank and your chosen poker site.
The above online poker banking options aren't just fast and effective - they're also safe, and that's a big deal online. With secure connection technology and the ethical standards required to keep your banking information from falling into the wrong hands, you know you can trust these payment processing methods.