Full Tilt Poker Review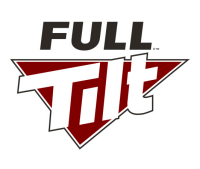 100% UP TO $600
NETWORK

COMPATIBILITY



WHAT YOU'LL LOVE
Excellent Site and App Design

Fair and responsible poker room

Great promotions
WHAT COULD BE BETTER
Only email support

Doesn't accept South African Rand
Screenshots
Full Tilt Poker Review 2020
If you play at online poker sites in South Africa, then you have heard about Full Tilt Poker. Its reputation is phenomenal, not just because the site was created by some of the world's best poker players. Yes, the Full tilt poker room was made by pros, for pros and it has offered an incredible variety of high quality gaming since it opened its doors in 2004.
But there is more to the Full Tilt poker site than just a meteoric rise. It has certainly had its ups and downs, and has taken founders Howard Lederer and Chris Ferguson along for the ride. Read our Full Tilt poker review to learn how and why.
Full Tilt - "Crafted By Players for Players"
Full Tilt Poker's reputation was damaged in 2011 when the management couldn't pay its winners. Why? There was a scandal related to player funds not being segregated on the site, as well as rumours of shady financial transactions. That led to the seizure of the site by US authorities on the day known as "Black Friday".
Thankfully for everyone involved in the debacle, then rival PokerStars resolved the issue by buying out the site. They reimbursed all the players and gave Full Tilt a full revamp. Now the direction of the site is geared more towards recreational poker players, rather than the decorated professional - turning "by pros for pros" into "crafted by players for players". While there is certainly still space for pros to enjoy the games on offer, it has also become a much more welcoming place for those new to South African online poker.
The new site is slimmed down, with some of the more complicated poker games removed. Instead, Full Tilt now sticks to games that any player can enjoy, no matter their experience level. However, simple doesn't have to mean boring. The site still provides games that are full of excitement.
Rush Poker is one of their most action driven games because it's a fast-fold casino game that will get any adrenaline junkie's heart-rate rising. Speaking of which, they also offer a game called Adrenaline Rush, an original game that does exactly what it says on the tin. This is certainly a more refined gaming experience than some of the selections on offer before the handover. However, despite the improvements and new ownership, there are still those that question the legitimacy of Full Tilt Poker because of what happened in 2011.
Here at PokerSites.co.za, our investigative review team set out to provide you with an objective review that you can rely on. We visited Full Tilt for you and assessed the strength of the online poker site's security, its promotions and bonuses, the games on offer, its software, and the all-important customer service you receive. This review of Full Tilt will reveal all, so find out if this site is worth your Rand!
Welcome Bonuses and Frequent Player Reward Schemes
In order to get you started on a high, our review team found that Full Tilt offers some incredible welcome bonuses. Follow our links to bag yourself the best bonuses available to South Africans. This online poker site offers South African players a bonus of up to 100% of your initial deposit. Double your bankroll just for playing? Yes please!
We were also very impressed by the huge variety of promotions and rewards they have for players. Players can expect the chance to win physical prizes like a Sony Xperia Z5 through playing select games, extra buy-ins for Sit and Go tourneys, a Gold Card with $500 when participating in Live blackjack tables, and so much more. Our review team found their promotions and rewards to be updated all the time, so there's always something new to look forward to with Full Tilt Poker.
Mobile Gaming
The site itself is nicely designed. It's smooth, fluid, and interactive, with high quality in-game graphics so you'll have no problems enjoying your time here. Additionally, the Full Tilt poker room is well supported for all mobile devices. This includes tablets and smartphones like iOS, Android, Windows Phone and Blackberry.
The mobile online casino app has been designed with the user experience in mind, Full Tilt didn't skimp on any details. It's as polished as the desktop version, just simplified for your convenience. The app offers the full selection of games, but users may find themselves limited when it comes to multi-tabling on a smartphone or tablet. So for those of you who prefer to play at several tables at once, perhaps a laptop or PC is the best option. For casual gaming on the go, however, the Full Tilt poker app works wonders!
Online Deposit and Withdrawal Options
You can use many of the major deposit and withdrawal banking options at Full Tilt. However, always check that the exchange rate for Rand into Dollars, Euros or Pounds is favourable.
Given that online gambling is in something of a legal grey area for South Africa, poker rooms are hesitant to offer the ability to gamble in Rand. Hopefully this will change when the legal situation clarifies. Our review team found that Full Tilt accepts most eWallets, so if you have a Neteller, PayPal or Skrill account you can use that. You can also use your Visa or MasterCard to make transfers. Full Tilt never charges you extra for your transfers.
Security and Customer Service Online Review
While all of the above sounds very tempting, what if something happens like it did in 2011? What if something goes wrong with the site? Are there people on hand to talk to 24 hours a day?
Full Tilt has provided the answer to these questions with an impeccable customer service team. Our review team are pleased to report that they are on hand 24 hours a day and seven days a week to handle all of your queries and concerns.
However, the negative point is they currently only offer email support. We are hoping that will change for the future so that players will be able to contact them via telephone as well.
Responsible Gambling
Our review of Full Tilt found that the site has made a commitment to provide a responsible gaming environment for its users. They verify that users are of legal age, as well as provide an option for self-exclusion from the site. This self-imposed limit can last from 12 hours to 18 months. Once you agree to be excluded, that's it, your decision is irreversible.
You can also create self-imposed limits to stay in control of your bankroll, as well as session time, poker stakes and casino wager limits. The site is clearly dedicated to creating a safe and responsible gambling atmosphere, which is always a good sign.
If you find yourself regularly overspending, or if your personal life is beginning to be affected by your gambling habits, please do seek professional guidance as gambling addiction is a real problem.
Full Tilt Review Summary
While Full Tilt is now known as the site "where the pros used to play", that shouldn't put you off. Its doors are wide open to all levels of players, meaning you are much more likely to come up against inexperienced amateurs if you stick to lower stakes games.
However, if you want to play against stiffer competition, that's still an option. The site still has a god reputation amongst the bigger players, and you'll find them at the higher stakes tables.
Overall, our review of the Full tilt poker site found that it offers a wide range of benefits for South African gamblers that are looking for a solid site that has an excellent variety of games.
Go To Full Tilt Poker Now