Best Online Poker Bonuses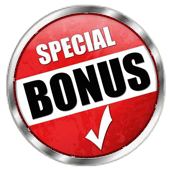 Poker sites are always on the lookout for new players, and poker sites' bonuses are some of the most widely used tools to attract them.
Players all around the world, including South Africa, are eligible for these bonuses but if you want to take full advantage of them you will have to know how they work and where to find them.
Keep reading as we guide you through the process of getting a great deal today. In no time we guarantee you will have access to the best Internet poker sites bonuses available today.
What to Look For
There are two main types of bonuses, "no-deposit" and "deposit match" bonuses.
No-Deposit Bonuses
No-deposit poker sites bonus offers are straight up cash offers that you can start to play with even before you make your first deposit. These aren't common, and you'll be lucky to find one worth more than a few bets, but free money is always a good thing. Compared to the other kinds of poker sites bonuses, no-deposit offers are few and far between.
Deposit Bonuses
Next - and a little meatier - are deposit match bonuses. Poker sites' bonuses that work in this way are based on your first deposit, usually a 100% match up to a certain amount.
For example, consider a 100% match bonus up to $500. If you deposit $200 you get $200 in bonus money. If you deposit $500 you get $500. Any more than that, however, and your bonus will still be limited to $500, which is the maximum in this example. This is the most common type of online poker sites' bonus offerings, and it's usually a pretty good deal. Just be aware that you have to "unlock" this bonus money by paying rake and tournament fees before it can be withdrawn.
How Can Online Poker Sites Afford Bonuses?
Land based poker rooms and casinos will never be able to compete with the Internet sites offering poker online that we've dug up. And there are a few reasons for this:
Online poker sites don't have to pay dealers.
Poker online sites have zero downtime, with players active from around the world.
Land based casinos have huge expenses such as rent, security, equipment, and power.
It's a matter of money. At the end of the day, this is the very business model that makes a poker site's bonus possible in a way that brick and mortar operations simply cannot match.
Why A Poker Site's Bonus Makes Online Gaming Better
Bonuses offer more than just a number on your screen. Playing with free money gives you a chance to improve by both freely experimenting and buffering your bankroll against going bust. This is the true benefit of a poker site's bonus money, and you have to look at it the right way to get the most out of it.
Instead of just trying to clear your bonus and withdraw it as soon as possible, make a real effort to use this money to help you reach your goals. The best online poker sites' bonuses let you make more mistakes and gain valuable experience - and that's worth a lot more than just some good extra money.
Top Five Tips For Unlocking Your Online Poker Bonus Faster
Poker sites cannot just give you money and hope you play. Instead, you are expected to unlock your poker website's bonus money before it can be withdrawn. Here are five tips to unlock your poker online bonus quickly and ensure that you don't leave any money on the table.
1. Do Your Homework - Everything you need to know about unlocking your online poker sites bonus can be found in the terms and conditions. There you'll find all the secret restrictions and opportunities that can make all the difference! Trust us - it's time well spent.
2. Combine Promotions to Maximize Your Action - Look for opportunities like special events or happy hours that let you build up points (and therefore unlock your poker site's bonus) at an accelerated pace. Lots of rooms have ways to get up to double the points for every wager!
3. Make Your First Deposit Realistic - If you have to unlock the whole bonus before any money is released, you'd better make sure that you can do it before the expiration date. If that means making a smaller first deposit (and receiving more manageable bonuses), so be it!
4. Keep Your VIP Status as High as Possible - Clearing your bonus is typically based on the VIP points you earn, and the easiest way to earn more points per wager is to have a higher VIP status. That means making lots of real money wagers, even if it's just until your poker site's bonuses are cleared.
5. Don't Play For Real Money Without a Bonus - With the option to get reload bonuses even after your welcome bonus has been unlocked, there's no reason not to have some pending bonus currency in your account at all times. You're going to play anyway, so those wagers might as well be freeing up some money while you're at it. Playing with real money when you aren't clearing a poker room's bonus is, for lack of a better word, wasteful.
We find Exclusive Bonus Offers
So, you want the best poker websites bonus possible, but you're not sure where to start? Instead of just telling you what to look for, we actually jumped right in and did the searching for you.
With the help of our team of expert South African review staff, we've tracked down the best poker sites for SA players like you in 2023. Our comparisons on these pages are unrivaled, so browse through our ratings and make the right decision today!