How To Start Playing Poker Online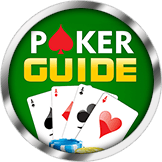 So, you've decided you want to play poker online but there's one small issue, how do you do it? One helpful place to start is right here on this page. We've created this guide especially for people like you who are curious about the world of online poker but haven't explored it yet.
We know what it's like being a poker newbie because even though we're all big poker fans now, everyone on our team had to start somewhere!
Read on to discover the different ways you can try out poker online, how to download poker software and how to set up a real money gambling account.
Downloadable Poker Software VS Instant Play
Before you start Googling for SA's top poker hangouts or looking around our site for recommended online poker rooms, there's something important you need to decide first:
To Download Or Not To Download? That Is The Question
There are two different ways you can play poker over the Internet. One way is to pick a poker site and then download their software onto your PC or Mac.
Your other option is to go to a poker site and click their Instant Play option. Instant Play poker is played through your Internet browser and you won't need to download anything.
Why Play Instant Poker?
There are lots of reasons why Instant Play poker could be the right choice for you.
Instant play is popular with mobile poker players who don't want to gamble through apps but prefer to do their betting on mobile poker sites instead.
Obviously the amount of storage and computing power in mobile phones and tablets is limited and that means these devices simply can't hold all the software of a downloadable poker game.
Instant Play (or 'no download poker')is also a real hit with the more casual poker players of the world. That's because signing up and playing is a bit simpler and quicker.
You'll often see lots of other beginner poker players using Instant Play poker too. That's because you can play for free easily and it's an ideal training ground to learn how to play poker, without losing any real money!
Why Download Poker Software?
Downloadable poker software is sometimes called a 'Poker Client' but both terms mean the same thing.
There are definitely advantages to playing through well-known poker sites' download software, so let's take a look at them now.
Bigger game selection

Even the best online poker rooms don't offer all of their poker games, variants and tournaments in their Instant Play versions. That means if you'd like to try out all the different kinds of poker, you're probably better off with poker software.

Maximum Security

If you're very security conscious, playing through trusted downloadable software will give you the peace of mind you crave. Yes, the most famous Instant Play poker rooms are safe and secure but download poker is much more difficult for fraudsters and criminals to break into.
How To Download Poker Software
It really couldn't be much easier to download a poker room onto your desktop. All online poker sites tend to work slightly differently but every single one will guide you through the download process step-by-step.
Just so you know what to expect, here are the normal steps you'll need to take.
Once you're on the poker site you want to play with, look for the 'Download' button. This is usually at the top or in the middle of the poker site's main homepage.
Your download will start automatically but you may be asked to confirm the download, depending on your computer's security settings.
How To Sign Up
Even if you just want to play for free and not gamble any real money, you need to have a poker account in order to play.
Signing up for a poker room via Instant Play or a poker client is the same. You'll be asked to fill in all your personal details including your full name, address, date of birth and banking details (if you want to play for real cash).
Some poker sites require you to verify your account. They do this to make sure that you are who you say you are. Verification usually involves you scanning some ID and emailing it to the Customer Support team. Because you are dealing with such valuable private details, it's very important that you pick a poker site to play at that is reputable and trusted.
Once your verification is complete, you're ready to roll. All that's left to do is go to the game section of the poker room and pick a table to sit at!